LORD OF THE RINGS – BARAD-DUR FORTRESS OF SAURON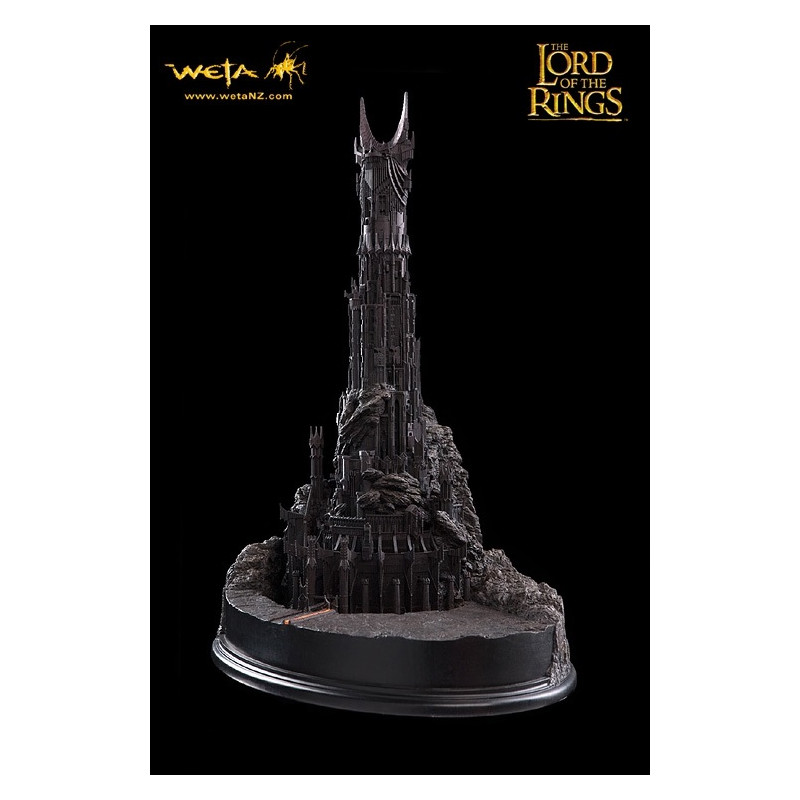  
LORD OF THE RINGS – BARAD-DUR FORTRESS OF SAURON

Prodotto certificato
Descrizione
Weta´s most elaborate and intricate environment from The Lord of the Rings, Barad-dûr – Fortress of Sauron is the crowning glory in a line that contains such icons as Orthanc – Black Tower of Isengard, Bag End, The Argonath and of course the magnificent Rivendell.
Soaring from the base, the ominous dark tower reaches an impressive total height of more than 20 inches (530 mm) and weighs in at a staggering 22 lbs (10 kg).
The menace of the Dark Lord is perfectly captured in every detail, this piece is an EXACT model of the Shooting Miniature (or BIG-ature) used by director Peter Jackson in The Lord of the Rings trilogy.
Every crag, buttress, rampart and pinnacle has been expertly reproduced by Weta Senior Model maker David Tremont and his team of model makers, mould makers, sculptors and painters.
Barad-dûr – Fortress of Sauron is different to other environments in that it will be made from a combination of polystone and polyurethane. Being such a complex structure, the use of polyurethane ensures the smallest and finest details can be accurately reproduced with reduced risk of breakages.